Our Profile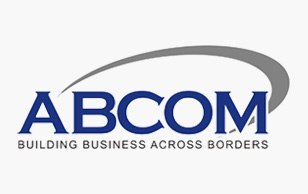 ABCOM is a Singapore based company which was incorporated in the year 2000. Its early stage growth came as a trading company where its core strength of knowledge in international trade flow, flexibility to adapt in volatile market conditions and risk management which is proudly retained till date.
It soon capitalized on its trade flows to increase add value to the business, in 2007 a physical scrap recycling facility was setup which has grown over the years. Post 2008 financial crisis, the company took the market opportunity and grew in operational size to establish itself as a key regional player by acquiring the recycling operations of Natferrous (Part of NatSteel Singapore) in 2009 and moving its operations to 29 Jalan Buroh, Singapore. This was the major turning point for the company.
ABCOM's business focus is raw material for stainless steel industry, procurement & grade / quality reassurance of High Temp Alloys, Nickel Chrome Alloys, Tool Steel, Aerospace alloys, Electronic Scrap & Titanium at its processing facilities in Singapore, Turkey and Bangladesh.
The increase in Stainless Steel and Aluminum supply / demand in Asia will continue to be the key engine for growth which ABCOM is well situated to capitalize on with its close working relationships and wide market knowledge.
The business was moved into a new joint venture with Cronimet Germany in July 2013, and operations were carried out under the new joint venture – Cronimet ABCOM Pte ltd at the same facility.
Since May 2015 ABCOM again has operated as an Independent company and has grown internationally with physical processing facility in Singapore, Turkey and Bangladesh . The facilities are fully equipped with required technology, knowledge & skills to provide service excellence.
Along with a strong team of professionals the company is developing its business through strategic partnership and adapting to changing market requirements. Building around a dedicated & disciplined team is our key strength which is supported by excellent market information, customer service and strong logistics support system.
We take pride in having some of the largest and most demanding market leaders in metal recycling as our regular clients
The company enjoys very close working relationship with many producers and processors in Asia Pacific, India, Europe and USA.
We aspire to be the best special alloys processing facility in Asia in times to come.
The company holds a Gold Membership of Bureau of International Recycling. (B.I.R: head quartered in Brussels Belgium).
The company holds a membership in the Material Recycling Association of India (MRAI)
The company holds a Membership in the Bureau of Metal Recycling (BMR)